2020 Durban July Qualifying Races - will the winner come through one of the automatic qualifying races?
Getting into the Durban July can be tough and these races are used as qualifying events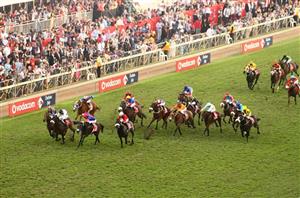 Which runner will come through a qualifying race to win the Durban July? (Getty Images)
2020 Durban July Qualifying Races
The Durban July the biggest race in South Africa and there are some major qualifying races to help sort out the
2020 Durban July final field
.
Odds for the 2020 Durban July will be released once most of the qualifying races are completed, which starts with the Queen's Plate and concludes with the Rising Sun Gold Challenge.
There are also four other races which gives the winner preferential consideration into the field.
2020 Durban July automatic qualifying races
Queen's Plate

The SunMet

Investec Cape Derby

SA Classic

SA Fillies Classic

SA Derby

Premier's Champions Challenge

Daily News 2000

Woolavington 2000

Rising Sun Gold Challenge
Sansui Summer Cup
Betting World 1900

Cup Trial

Jubilee Handicap