Twist of Fate representing Joey Ramsden's final Durban July runner
Joey Ramsden has confirmed he's off to train in Singapore later this year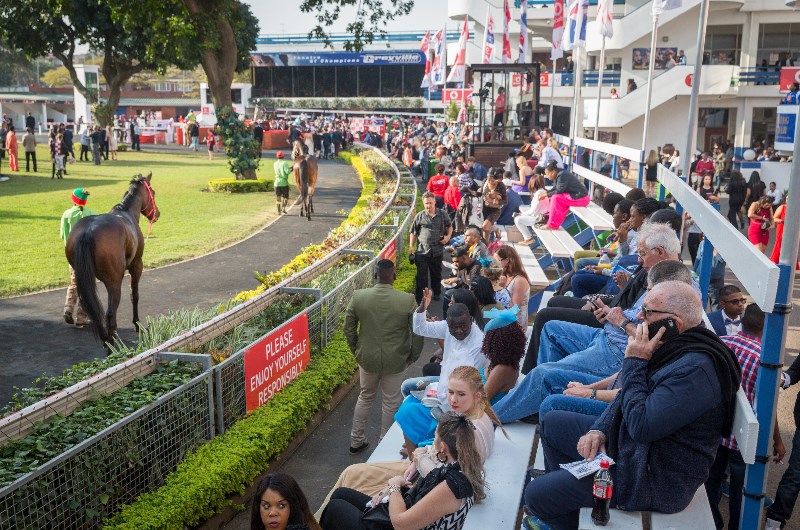 Joey Ramsden could line up his final Durban July runner
Joey Ramsden looks to go out with a bang
This looks like being Joey Ramsden's final Vodacom
Durban July
with next year's race seeing him watching it from Singapore.
"We are definitely going and we are looking to open up there in October or November," he says.
"It depends when all the paperwork goes through."
"Also I am waiting to see what happens with the export protocol. I am hearing lots of good things about this so I could wait for a few months, certainly until Christmas.
"But I am not going to wait for ever. If there is no action, and it proves to be a lot of bollocks, then we close up here before Christmas."
There has been talk that Ramsden will keep a satellite yard in South Africa, with the anticipated opening up of the protocol playing a big part in the way he runs (and fills) the Singapore operation. "I can't answer for what the future might be," he said.
Ramsden lines up Twist of Fate in the 2019 Durban July.
"He is doing good, doing brilliant in fact. He has worked very well," he said.

Twist of Fate drew barrier 17, which will make winning tough.
"The trouble is that you are not in charge of your own destiny with a draw like that," he explains. "If those drawn low decide not to make use of their draws then you have got a chance. But, if they do take advantage, your outside draw automatically becomes a huge handicap."
The Conglomerate was drawn 20 and started at 20-1 when he won for Ramsden three years ago – an occasion that the trainer described at the time as "the best day of my life". Had Ramsden given him much chance considering the draw? "Yea, I did," he recalls. "You always go there with a bit of hope."
So what chance does he give Fresnaye? "She is probably back to her right trip. The July is a rough race and I have the human bowling ball Greg Cheyne on top so I have got the right man."
"People are invariably trying to get in from the outside and the fellow in front is usually easing back so there is a terrible concertina effect – and, if you get involved in the middle of the bait ball and you are going no pace, then you are in trouble."
Durban July NewsPreviews & Tips