Durban July to be run behind closed doors after Level 4 lockdown
The 2021 Durban July will take place behind closed doors again on Saturday
This historic race takes place at Greyville on Saturday
A small number of fans had hoped to attend the race
The stands will be empty again though as South Africa entered Level 4 lockdown until July 11th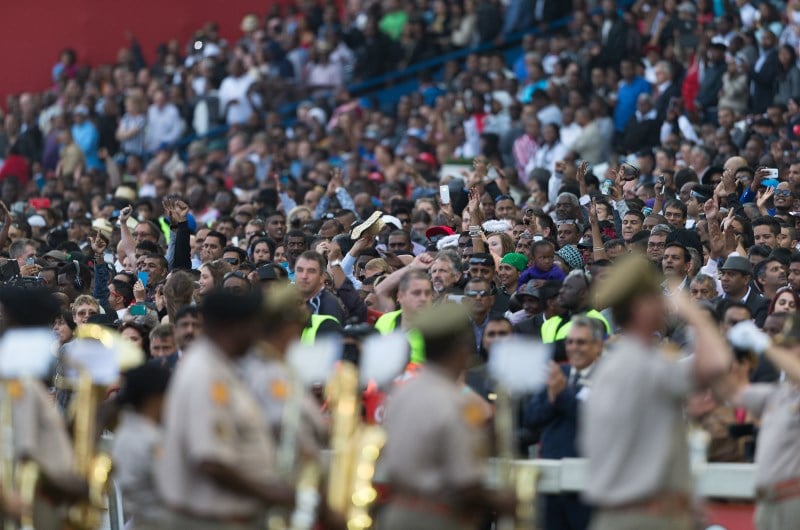 Durban July crowd. (Getty)
The
Durban July
will be run behind closed doors for the second straight year, after South Africa was moved into Level 4 lockdown for ten days.
After being forced to watch the race exclusively on television last year, South African horse racing fans had hoped a small crowd would be allowed into Greyville to watch the 2021 Durban July, for which Got The Greenlight remains the bookies favourite.
Sadly, coronavirus continues to disrupt everyday life in South Africa. A spike in confirmed cases and deaths over the past few days has forced the government to move the country into Level 4 lockdown, meaning all race meetings will have to be staged behind closed doors.
"Attendance at all race meetings in KwaZulu-Natal, from today until further notice, will be limited to essential services personnel: trainers, jockeys, grooms, National Horseracing Authority staff and Gold Circle employees required to ensure each race meeting can proceed," says Gold Circle in a statement.
"No owners, Gold Circle members or box/suite holders will be permitted access to either Hollywoodbets Greyville or Hollywoodbets Scottsville until further notice."
As we mentioned earlier, Got The Greenlight tops the
2021 Durban July betting
. Linebacker sits second in the market, ahead of Rainbow Bridge and Rascallion. Two-time VDJ winner, Do It Again has been backed over the last 24 hours and Justin Snaith's six-year-old has been cut into a single figure price.
Visit our home page to see the latest odds, the full draw and the best special markets for the 2021 Durban July.
Durban July NewsPreviews & Tips