2020 Durban July Betting Promotions
Special offers available to bettors for the 2020 Durban July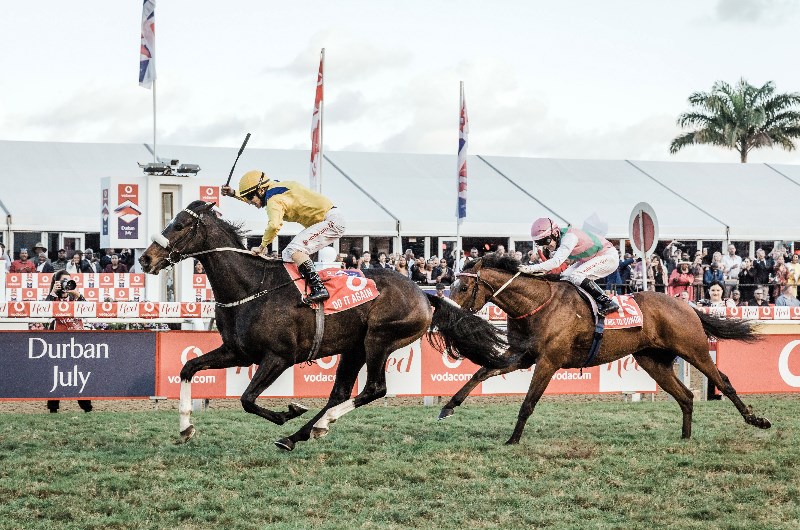 The Durban July is a popular event among horse racing bettors from around South Africa and the world. (Getty Images)


2020 Durban July Betting Promotions
The
2020 Durban July
is a horseracing event which draws interest from people from all walks of life, and where there is interest, there is always stiff competition between bookmakers. Sportsbooks are jostling for the attention of customers ahead of an event which is likely to draw interest from everybody from casual bettors to horseracing fanatics.
The winner from all of this is you, the bettor. The competition means that you have a vast array of offers to choose from, but it can be difficult to know which sportsbook is best for you when you are so spoiled for choice. For this reason, we are running through the promotions offered by some of South Africa's leading betting websites.
Hollywoodbets Durban July Promotions
Hollywoodbets
is offering a 15% deposit bonus on all deposits made by customers into their accounts up to R20 000. The offer expires on 7 July having been rolled out on 24 June. This was undoubtedly taken with the Durban July in mind as the closing date for this offer is one day after the horseracing action.
Betway Durban July Promotions
Betway
offers a promotion which is undoubtedly enticing for punters even if not specific to horseracing. If you place bets equivalent to four times the value of your first deposit up to R1 000 Betway will offer you a 125% extra bet. For customers who are well-acquainted with horseracing, now is an ideal time to capitalise on this offer with the Durban July fast approaching.
Sportingbet Durban July Promotions
Like Betway,
Sportingbet
is offering promotions to the general sports betting market which Durban July bettors could profit from. One offer is the 100% first deposit bonus up to R2 000 which is fantastic value for new bettors specifically looking to put their money on the 2019 Durban July.
Another Sportingbet Promo which could be worth looking at is the Auto Cash Out option. This means that if you so wish, you can automatically cash out once you earn a specific amount from your bets. You do not need to be logged into your Sportingbet account at the time of cashing out, but this promotion is specifically for mobile bettors.
SunBet Durban July Promotions
SunBet
offers a 100% first deposit bonus up to R1000, meaning that like Sportingbet, it is an attractive option for first-time bettors or other bettors specifically looking to open an account for the 2019 Durban July.
Durban July Bookmaker PromotionsPreviews & Tips